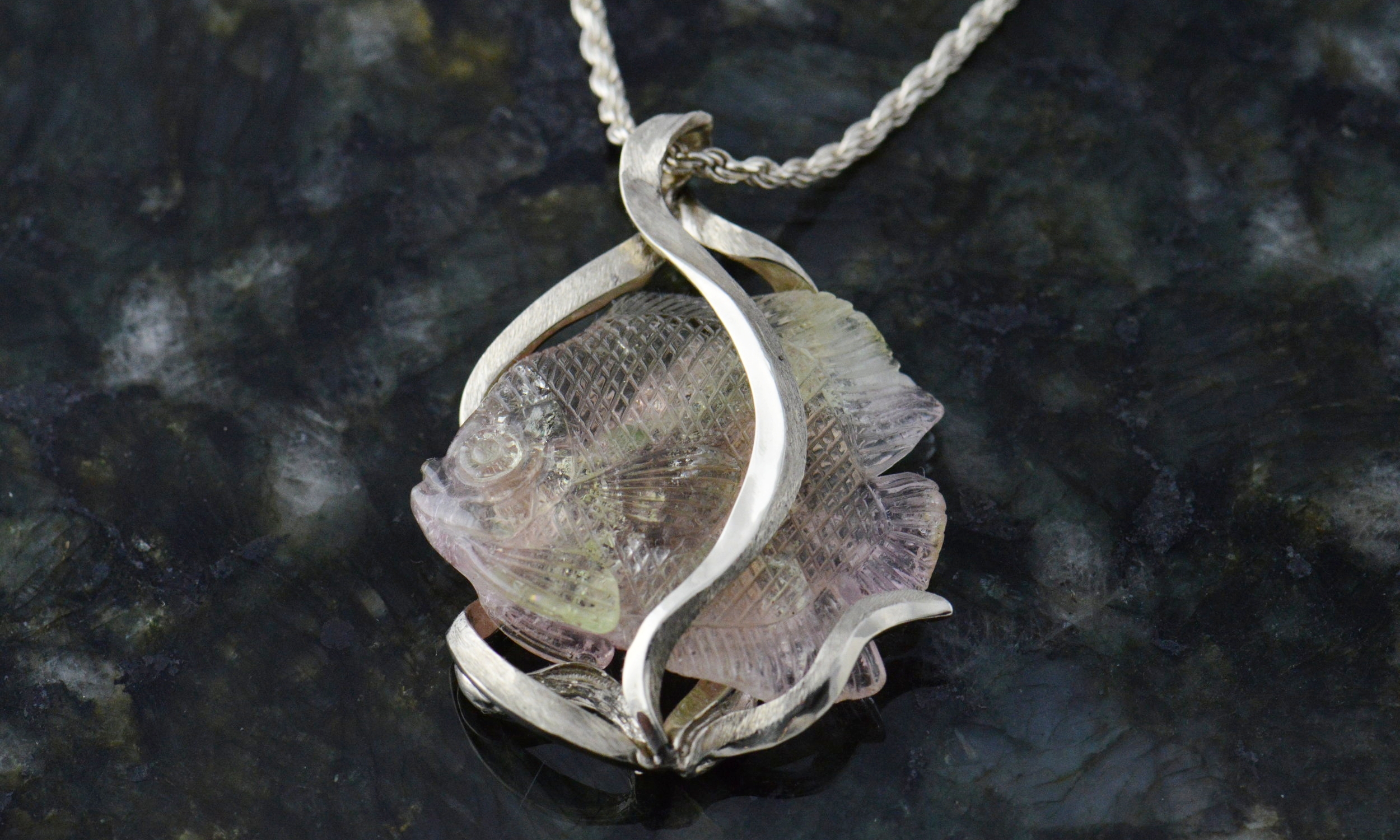 Custom Accessories
This is a space to show you the main area of classic jewelry production we enjoy outside of rings and the crazy items peppered throughout this site. Once you schedule a free design appointment, we will share our suppliers' knowledge and our experience of meeting your budget and exceeding your expectations. Comfort is an area often ignored in earrings. Casting weight and the specific choice of chain is not always considered when designing a necklace or pendant. These are just a couple of considerations we will cover while getting to know you in your appointment. Give us a ring-a-ding-ding!
Oh, Sinatra is on in the studio while I'm writing this.
EARRINGS
Most of the time we are asked to create classic earrings. But what if you have a uniquely pierced ear? A disruptive metal allergy? We specialize in custom fitted earrings that are side specific.
The designers and jewelers at Darvier have extensive knowledge of metal sensitivities. We meet clients that have gone 20+ years without because mass produced jewelry often ignores the unique needs of the wearer.
With our large diamond and gemstone resources, any idea can be met with care. Lab diamonds, Canadian mined, Moissanite or any color you can think of are ready for you.
Earrings are often one of the most affordable and prolific custom options at Darvier.
PENDANTS
Likely our most popular gift item. A bespoke piece with absolutely no one in mind but to satisfy our creativity and experimentation through experience.
This one is in our 2018 December collection and features a Tahitian pearl we found rolling around the workshop. It's cradled in 18k/Palladium Mokume in our Burl pattern.
Once you have chosen a gemstone or diamond (if at all), pendants start at mere parts and assembly costs up to hand forged creations such as this. You can even bring your own chain.
BRACELETS
A fun exercise in creativity, bracelets are often much more than just a row of diamonds for tennis.
These are some of the most personal and specific items clients ask us to create. Often with engraving and always with the wearer in mind.
What you see here is a custom commission of Meteorite offset with an 18k gold accent and I believe we modified a bracelet the client already owned.
CUFFLINKS
While almost forgotten is the French cuff style of dress shirts. What better way to make your ceremony more unique and about your style?
If you do have a collection of cufflink-ready shirts, a diverse collection for each occasion makes cents.
I apologize. Let us make a pair for you or a loved one before I use another pun.
BROOCHES
Classic as the day is long. This 14k white gold rose brooch with ladybug was commissioned along with a necklace inspired by the client as the design process continued online. As with so many of our clients, we never even met.
Lovely to chat with on the phone and we are glad these pieces are enjoyed to their fullest in a town I've never been to…
I forgot to mention, these were hand carved. Very one of a kind.